Welcome to the El Manor Ave Blog! Here you can find tips and information on men's style, including fashion, accessories, and hair. You can also get tips and inspiration to motivate you to achieve your goals and live your most optimal life. We hope that you enjoy these articles and find our tips and guides helpful.
news
We're excited to announce that El Manor Ave is a vendor ALL SUMMER LONG at Farmers Market Ogden. If you're in Utah, come see us and all of the other local vendors on Historic 25th Street every Satu...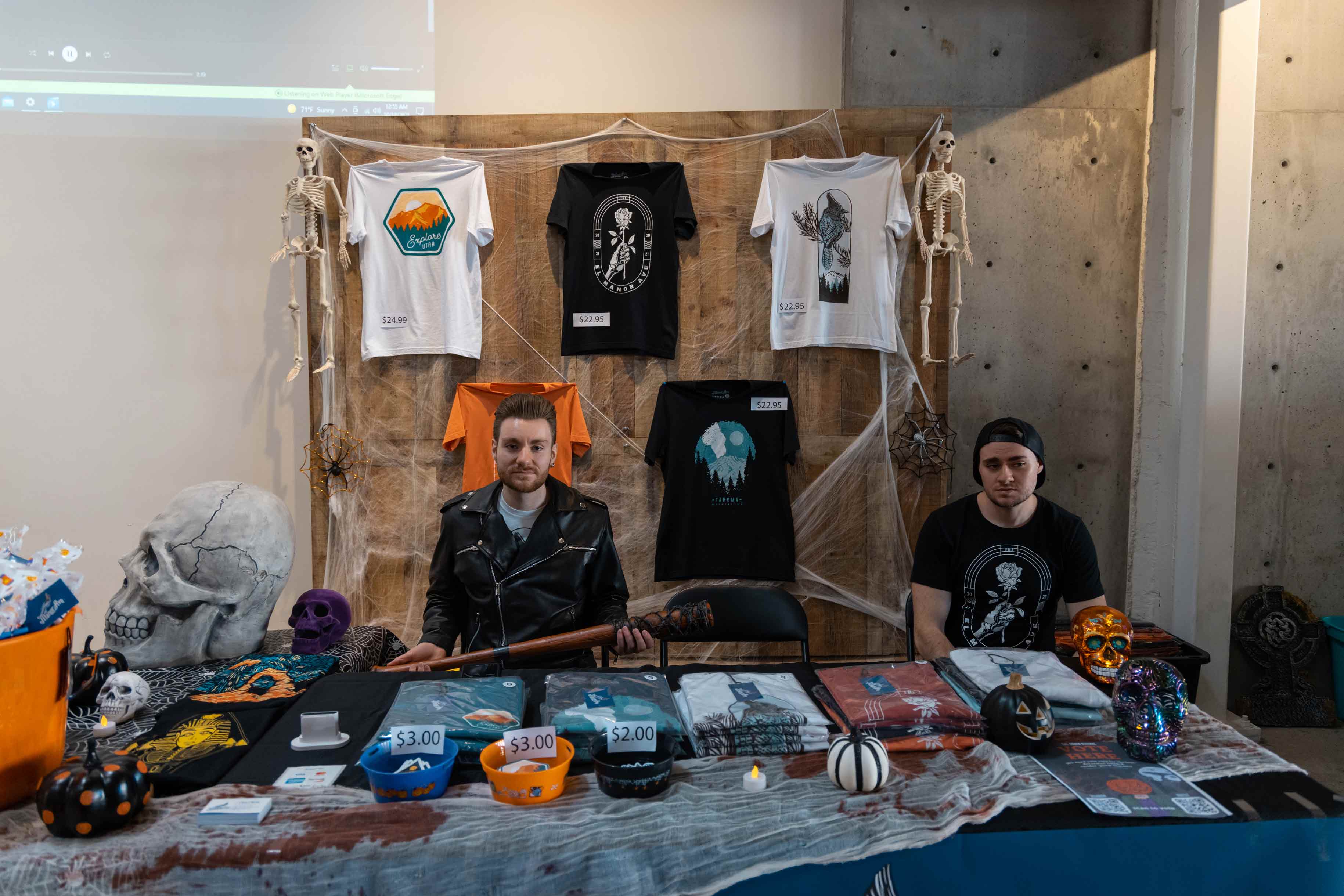 news
El Manor Ave attended the October Ogden Bizarre Market in Ogden, UT as a vendor. We couldn't think of a better way to officially launch our business than with the local community here in Utah. 
About the blog
The men's lifestyle blog is written and managed by the founders of El Manor Ave, a men's online clothing and lifestyle brand based in Washington state. All of the articles appearing on this site are our own work or contributed by guest writers. We believe that businesses should be more than just a way to make a profit. The best brands are the ones that go the extra mile by providing value to their customers.
As part of our efforts to establish a community around our brand that fosters inspiration, wellbeing, and knowledge, we launched this blog. We hope that our articles provide useful tips to our readers, even if they don't turn into customers. That's why you'll see us write articles about clothing items that we don't sell, or about topics that have nothing to do with fashion or men's care. This blog allows us to reach more people and provide value to their lives, whether that's sharing a fun fact or answering one of their questions on the web.
In our men's lifestyle and fashion blog, we aim to provide our readers with a diverse range of information and tips related to men's fashion, outdoor activities, and running a small business. We strive to be a one-stop-shop for men, and women, looking for inspiration and guidance on how to live a more fulfilling and stylish life.
Men's fashion articles
Our men's fashion blog is designed to help men look their best and feel confident in any situation. We cover a variety of fashion-related topics such as style tips, outfit inspiration, grooming advice, and product reviews.
Outdoor and adventure articles
Our outdoor and adventure section is focused on highlighting our adventures to promote the outdoors. We believe that everyone should have the opportunity to explore the nature world. We're incredibly fortunate to live in a place where ocean beaches, snow-capped mountains, lush evergreen forests, and roaring waterfalls can be found within an hour or two drive.
We believe that a well-rounded lifestyle includes taking care of yourself, letting your personality shine through your outfits, spending time exploring, and following your passion. We're dedicated to helping our readers and customers achieve their dreams by providing you with useful, informative, and engaging content on a regular basis. Thank you for being a reader!
Contribute
We're always open to blog ideas! Feel free to reach out to us on our Contact page or through social media with tips, ideas, or articles you'd like to contribute. Feel free to sign up for our email newsletter below to get regular updates about El Manor Ave and our latest posts.
Disclaimer: Please note that the content on our blog is for general educational and entertainment purposes only. The information provided on our website is not intended to be a substitute for professional medical, financial, legal, or any other type of advice. Always seek the advice of a qualified professional before making any critical decisions. It's important to stay up-to-date with the latest research and to consult with a professional before making any decisions that may impact your health, finances, or legal matters. The opinions stressed on our website are solely those of the authors.