The Story of El Manor Ave
How It Started
Hi, we're El Manor Ave. In 2021, brothers Chase and Justin Charaba created El Manor Ave after years of wanting to start our own business. By the time El Manor Ave launched, we had already been working on the brand for a year, waiting for the right moment.
We felt out of touch with menswear. For many years we had struggled to find clothing that worked for us, and met our budget. It seemed like anytime we fell in love with a product, it was discontinued by the major brands or suffered from a dramatic reduction in quality.
No matter where we looked, nothing fit perfectly. None of the graphic designs meant anything, and didn't reflect our values. So, we decided to stop searching and create our own brand with quality products in-line with what we would personally wear.
Together, we've created a unique set of products you can wear anytime, all without breaking the bank.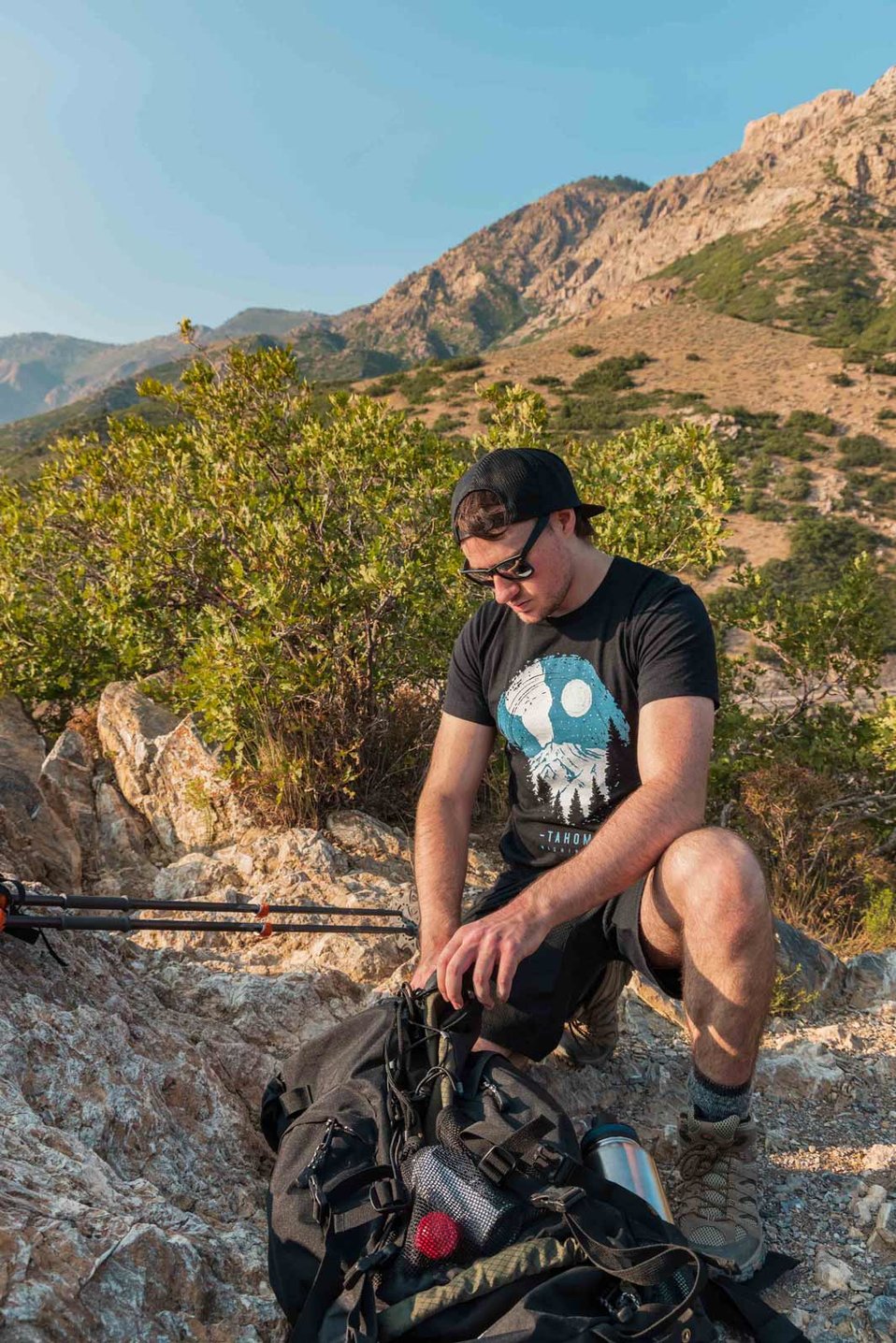 The Meaning Behind the Name
Choosing the right name for a business is one of the most important steps in making your dreams a reality.
We spent time using business name generators and coming up with combinations that fit the Steller's jay, an element of our brand since its inception. Nothing really struck us as the right name for what we wanted to accomplish. It didn't take long to settle on El Manor Ave, the street our great grandparents lived on in Oregon.
The Steller's jay emblem matches the name perfectly. After our great grandma passed away in 2008, we began to notice Steller's jays, her favorite bird, watching over us while we explore the world. Naming the business after the street they lived on is just another way to honor them and their legacy, alongside our spiritual connection to their memory.
High quality menswear and apparel grounded in reality.
Clothing made for you
Are you tried of spending $50 on a single t-shirt? Do the shirts from the other guys fit you like a trash bag? At El Manor Ave, we only sell clothing that we would personally wear (and we do!). We're committed to providing unique graphic designs and quality materials.
Our clothing is fitted and durable, built to last. Our graphic prints are made from the highest quality light-weight plastisol and printed by experts. These prints will last for the life of the t-shirt and have gone through our own rigorous testing. Despite our affordable pricing model, our shirts are made to last.
This is only the beginning of our story. We can't wait to share everything we have planned for the future.
Meet the Founders
Chase Charaba
Chase is an all-around creative with way too many hobbies and interests. A writer and digital marketer by trade, his biggest dream in life is to publish his novels and inspire the next generation of readers and writers.
He also enjoys photography and creating videos for his various YouTube channels. When not creating, he collects and listens to vinyl records and loves exploring the natural world around us.
Justin Charaba
Justin is a multitalented individual with many interests. He enjoys athletic hobbies such as running, bodybuilding, hiking, and many other sports. Music is another interest of his, and Justin plays bass, drums, and guitar, although bass is his favorite.
Other aspirations in his personal life include being an advocate for mental health, helping others live their optimal life, and spiritual coaching.
Starting a clothing company has been one of his dreams since he was in 8th grade, and now it's finally a reality.
Based in Utah, United States
El Manor Ave was founded and is based in Utah.
We are proud to be a local Utah business and to help other Utah businesses and artists. All of our shirts are printed and all of our hats are embroidered here in the Beehive State by a local business. Additionally, we commission local artists to turn our ideas and photographs into stunning graphics.
We are committed to supporting Utah businesses and our local community. We hope to see you soon at various events around the northern Wasatch Front.