Keep Utah Weird with this psychedelic UFO T-shirt featuring Delicate Arch and Arches National Park. The design of this Utah graphic t-shirt was inspired by Van Gogh's Starry Night. El Manor Ave's founders have always had a fascination with UFOs and outer space. From the very beginning of the brand, they wanted to have a shirt featuring a UFO over Delicate Arch.
This premium quality UFO graphic tee is fitted to look slim and designed for men's/unisex wear. Our shirts look great and feel soft, unlike the shirts some other companies sell that fit like trash bags. Our super-soft fabric is light and comfortable for all-day wear, even while at work or out hiking.
To ensure that your UFO shirt and print lasts as long as possible, please follow our care instructions below:
52% Cotton 48% Polyester
Machine Wash Cold with Like Colors
Turn Inside-Out
Tumble Dry Low
Do Not Iron
Do Not Dry Clean
Assembled in Nicaragua or Honduras with U.S.A. components. No sweatshops. This shirt is printed in Uintah, Utah exclusively for El Manor Ave.
All orders will be processed and sent out from El Manor Ave in Washington within 1-2 business days.
Smaller orders are shipped through USPS First Class (3-6 business days) at a discounted rate. For larger orders, items ship UPS (2-3 business days). Free shipping available at $100 in your cart. We don't ship internationally (yet). All orders provide tracking numbers.
All purchases from El Manor Ave come with 30-day returns. You will have 30 days from the delivery date on your order to request a return. Items must be returned like-new and undamaged. To request a return, please contact us. Unauthorized returns will not be accepted.
For full terms and conditions, please visit our Returns Policy page. Request a return to get started.
UFO shirt
With a flyer saucer pictured over the serene landscapes of Utah's Arches National Park, you'll be wondering if there's life beyond our solar system. Will the aliens come in peace as they make their close encounters, or will their presence prove disastrous for humankind? No matter if you believe in alien life or just love science fiction, this UFO t-shirt is for you.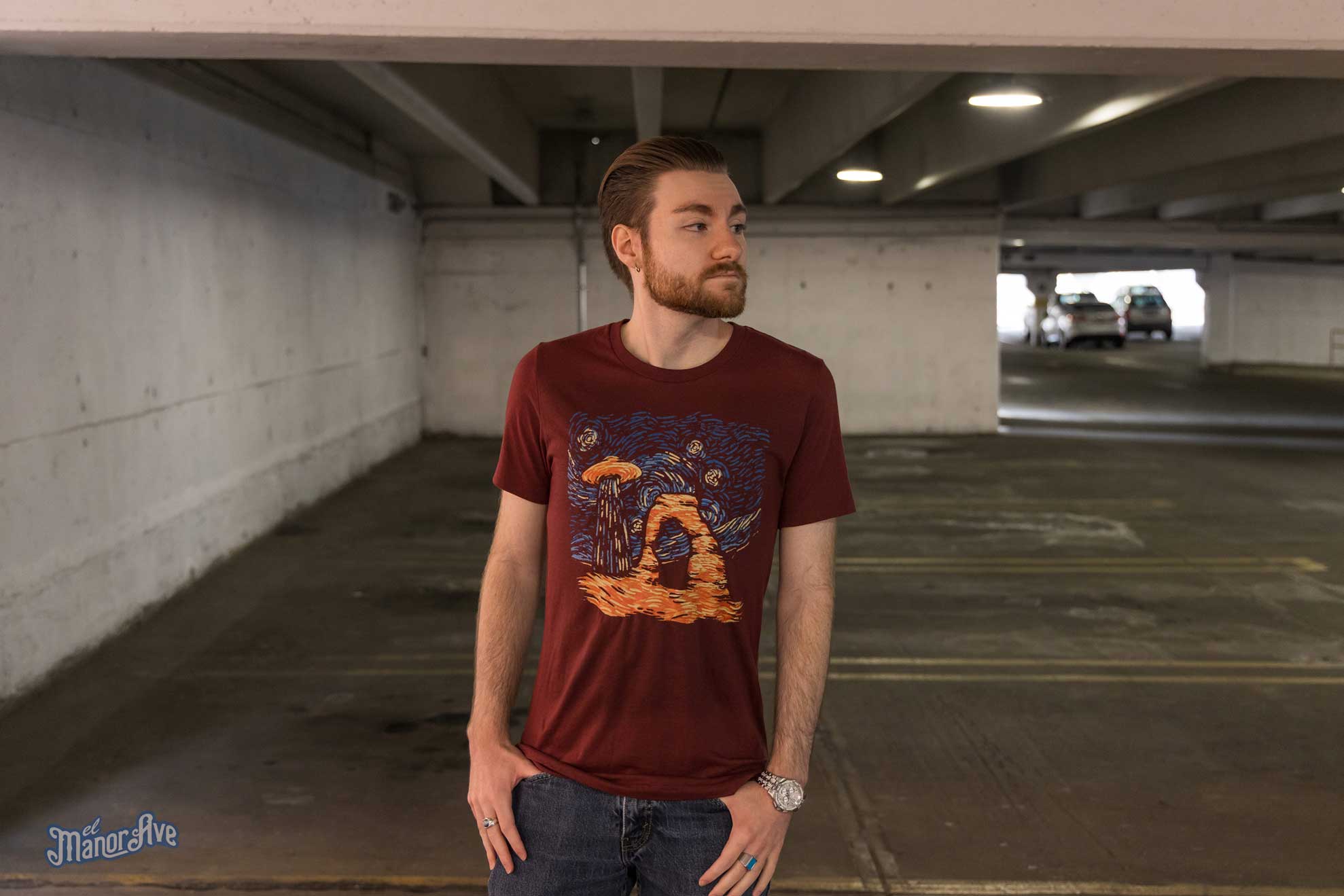 Premium graphic tees
Our Keep Utah Weird UFO graphic tee is made of high-quality and super comfortable materials. The shirt is side-seamed and fitted for a slimmer, less baggy look.
This El Manor Ave UFO T-Shirt is screen-printed in Utah with a light-weight plastisol that's made to last. It features a full-size front graphic of an flying saucer (UFO) over Utah's Delicate Arch, located in Arches National Park. The shirt's vibrant colors give off a psychedelic feel. The neck tag is also printed for increased comfort (no itchy tags!).
Our graphic tees are premium quality and long-lasting at basic tee prices. You'll get compliments everywhere you go with our Keep Utah Weird Tee.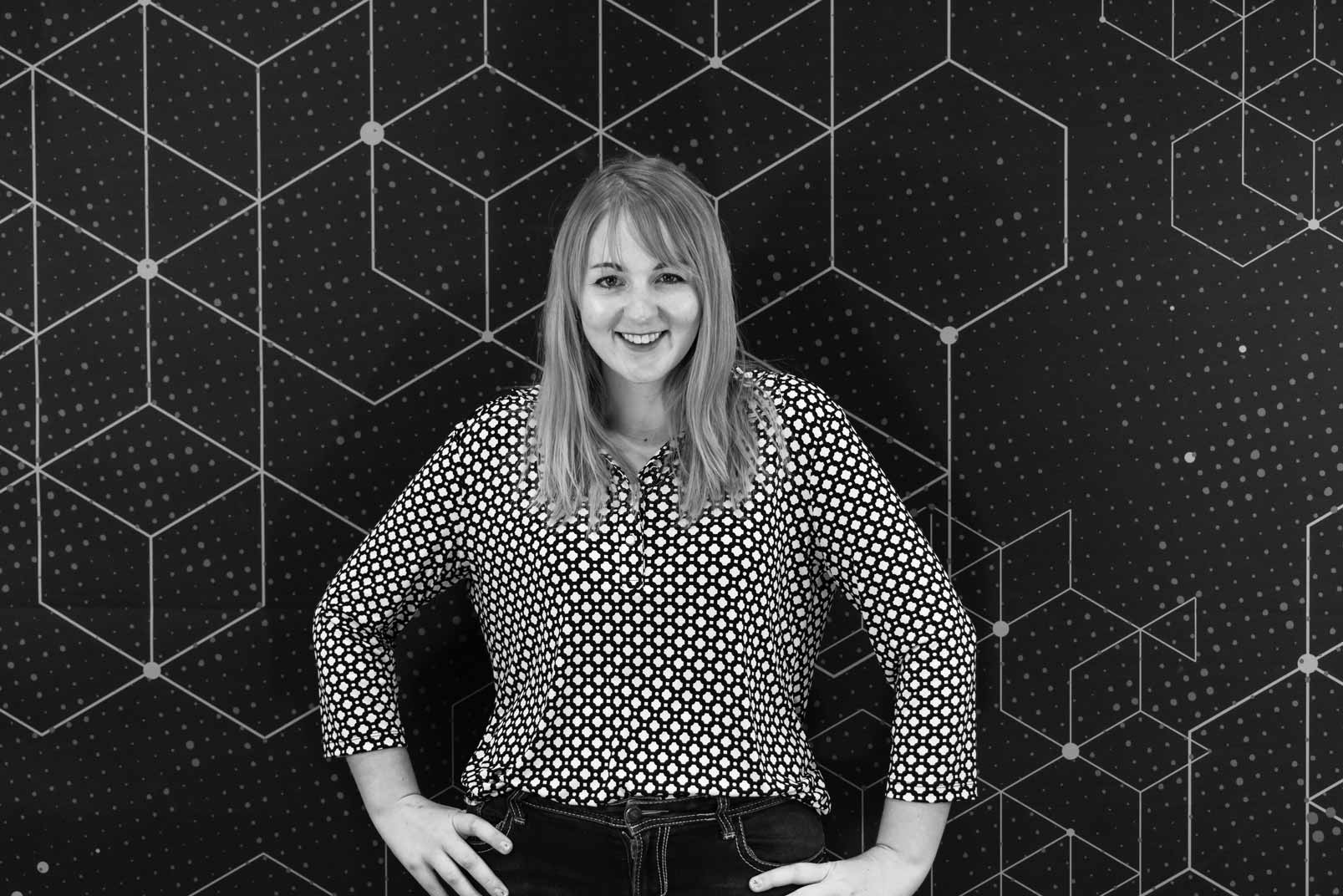 Chelsea Simar
Meet the artist
he Keep Utah Weird Tee was designed by the extremely talented Chelsea Simar exclusively for El Manor Ave in 2021. We approached Chelsea with an idea for a shirt featuring a UFO over Delicate Arch with lots of color. Chelsea took this idea and designed a stunning graphic inspired by Van Gogh's Starry Night.
You can see all of Chelsea's graphic designs and illustrations on Instagram @chelseasimar.art.